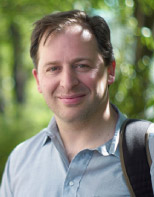 TROY FREUND is an independent photographer based in Milwaukee, WI.  He has been making on-location portraits for editorial and commercial clients since 2001.  He's done work for local newsweeklies, trade publications, in-flight magazines and design/marketing firms.  He's happiest, work-wise, when he's on assignment for a good photo-editor, exploring some understated or under-appreciated aspect of the Midwestern United States.  Assignments have seen him travel from Utah to Pennsylvania, to Florida and back to Wisconsin again.  Troy's happy to travel wherever his commercial and editorial photography clients need him to.
GREEN EFFORTS
Troy works hard to keep his business as "green" as possible. He strives to work with clients who share his ideas about the importance of sustainability. He operates his business and home in as green a fashion as possible.  His efforts include a thorough recycling and composting effort at his home-office, and the use of utilities through WE Energies' "Energy for Tomorrow" program at 100%!
Troy is also an active member of the "Buy Local" group Local First Milwaukee and the advocacy trade-group American Photographic Artists. He also volunteers as a weekly tutor at Literacy Services of WI, and organizes a monthly meetup for other self-employed creatives.
Troy Freund Photography's Facebook Page
At TWITTER, Troy can be followed HERE.